Comprehensive, Nurturing and Individualized Maternity Care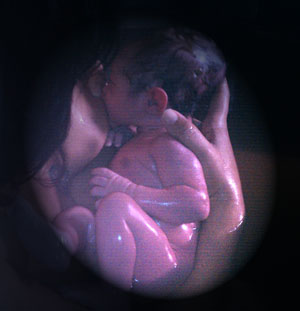 Laura Roe has been a licensed home birth midwife in the Rogue Valley for 13 years. She brings her previous education and professional training in the areas of social work and education to her work as a midwife and is mother to two wonderful children.
In Laura's midwifery practice she and her team work collaboratively to create a relationship based on trust and mutual respect. She believes that freedom of choice is based on knowledge of options and alternatives and sees her role as educator to women and their families as to the options available, so that they can make the best decisions for their family.
In addition to traditional maternity care, Laura offers nutritional, herbal, and homeopathic counseling along with well woman and well baby check-ups. Learn more about Laura's services.